Humanitarian Relief Assistance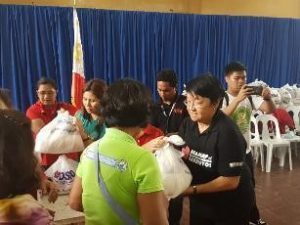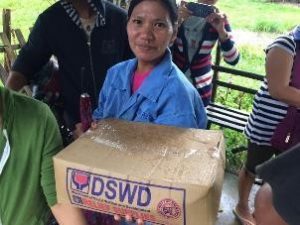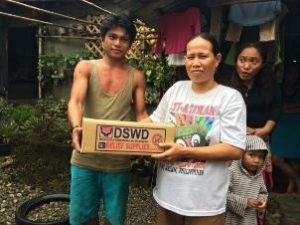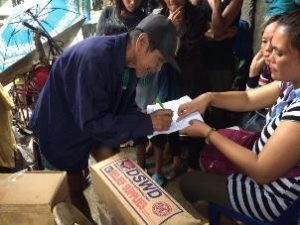 The provision of Food and Non-Food Items (FNFI) to the disaster-affected families.
Family Food Packs (FFPs)  which consist of 6 kilos of rice, 4 tin cans of sardines, 4 tin cans of corned beef, and 6 sachets of instant coffee/powdered cereal drink; Each pack  is good for 2 days for a family of 5 members.
Non-Food Items (NFIs) Provision of other essential needs of disaster victims such as mats, blankets, tarpaulins, hygiene kits, clothing, etc.
Construction of Bunkhouses or Temporary Shelters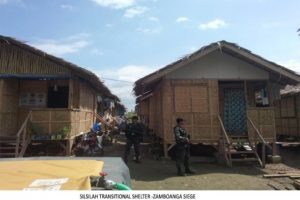 \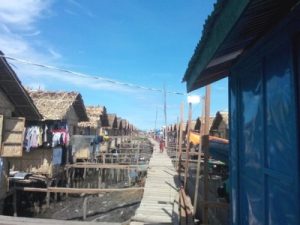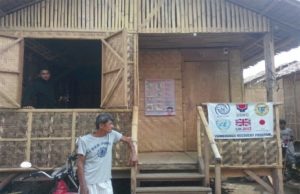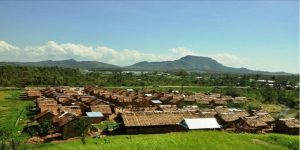 Provision of temporary or transitional shelters for displaced families in the absence of any community facility to temporarily shelter them while awaiting the construction of their damaged shelters.
(The rate varies per geographical area and availability of local construction materials.)
Emergency Shelter Assistance (ESA)
Before ESA Payout: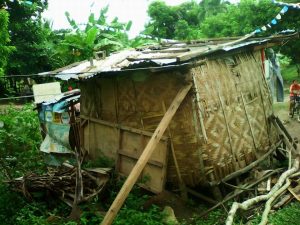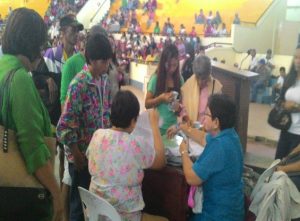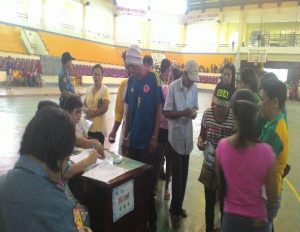 After ESA Payout: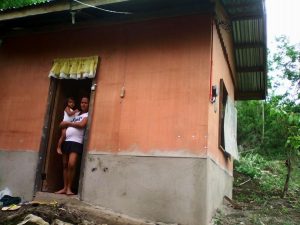 Provision of limited financial or material assistance (or both) to family-victims of disasters whose houses are either totally or partially damaged.
(The per capita cost ranges from ₱10,000.00 to ₱30,000.00/family.)
Modified Shelter Assistance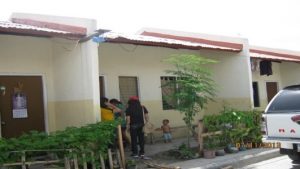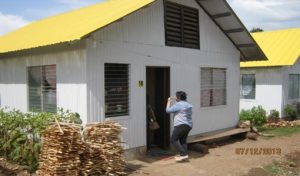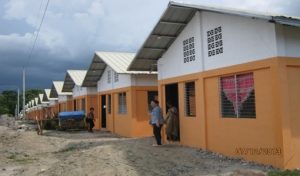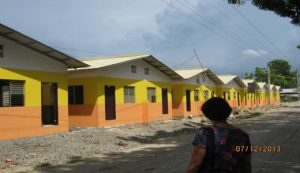 Limited financial or material aid (or both) to augment the resources of family victims of disasters but with a modified design adaptable to the socio-cultural background of the project recipients.
(The rate ranges from ₱70,000.00/family.)
Core Shelter Assistance Program (CSAP)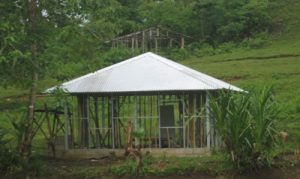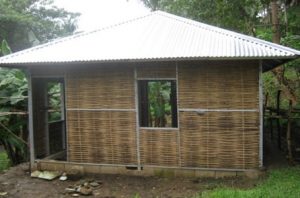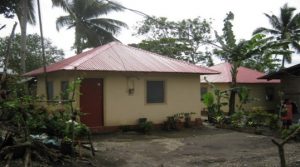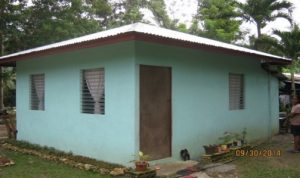 The provision of environment-friendly, structurally strong shelter units that can withstand up to 220 kph wind velocity, earthquakes up to intensity 4 of the Richter scale, and other similar natural hazards in relocation sites provided by the national or local government units and using locally available materials to revitalize local economy.
(The rate ranges from ₱160,000.00/family.)
Cash-for-Work (CFW) / Food-for-Work (FFW)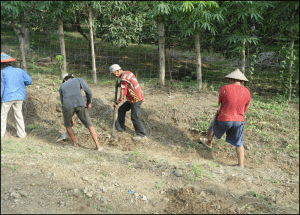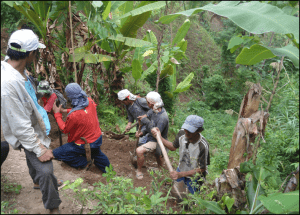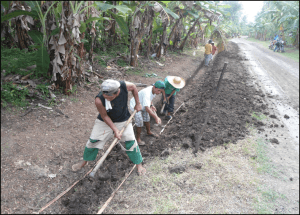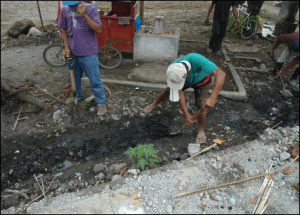 Short-term intervention that provides transitional support and citizenship-building through temporary employment by providing families cash or food assistance in exchange for community works and trainings participated in, either along the Disaster Mitigation, Preparedness, Response, or Early Recovery and Rehabilitation phases.
(The rate is equivalent to 75% of the regional minimum wage of the covered regions based on the latest prescribed rates set by DOLE-NWPC.)
(Maximum of 15 days engagement. However, the number of days for extension varies based on the work component to be undertaken.)